Inner Being Therapy
Find health and balance in your life through hands on bodywork that assists your own body's innate ability to heal from the stresses of every day life and trauma.
Open Hours
Monday 8-5pm
Tuesday 8-5pm
Wednesday 8-5pm
Thursday 8-5pm
Appointments outside these hours are considered on a case-by-case situation.
Welcome to
Inner Being Therapy
I am Sue Jones, owner of Inner Being Therapy which is a unique bodywork practice located in Sudbury, Massachusetts. With over 30 years of experience as a licensed Physical Therapist, I consider myself a passionate lifelong learner. I continue to stay educated and practiced in the most cutting-edge holistic therapies. This allows me to assist you through your journey of healing by integrating multiple treatment techniques so you can find inner balance of your body, mind and spirit.
It is my mission to work with you in a collaborative manner. I will listen to you and the wisdom of your body to provide the highest quality therapy in a private, nurturing, safe and personal atmosphere so you can reach your individual goals and improve your overall quality of life.
I would be honored to work with you and be part of your healing journey. Feel free to reach out at any time. I wish you health, peace and joy in your life.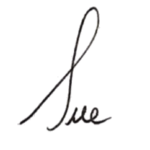 "My experience coming here for treatment has been absolutely phenomenal! I see such improvement with the symptoms I experience and I always leave the sessions feeling rejuvenated, energized, and overall healthier. Receiving treatment here has become an important part of keeping my chronic illnesses and overall health as stable as they can be!"
"Thanks Sue – I needed that! That was the longest I have gone without treatment since the Sox won in 2004. And especially thanks for making me feel so safe during these crazy times. Your house is only the 2 nd building I have been in since March 14 th and I was completely comfortable with the steps you've taken to help me feel safe during this pandemic."
"I really needed to see Sue for some recent back and leg pain and was relieved to get an appointment with her during this COVID-19 pandemic. She was just re-opening and explained to me the procedures that she would use to keep me, herself, and her other clients safe. Although we were both in masks and these additional protocols were in place Sue's care was as wonderful as I've always experienced. I felt very safe and grateful to be in her deeply calming and healing hands."
"Sue has created a safe space for her clients, both physically and emotionally, during these difficult times. She does an excellent job cleaning and sanitizing her work space in order to keep her clients healthy and relaxed during treatments. This enables her to do the work necessary to heal and support them effectively. Her deep knowledge of the human body and spirit, and many years of training and experience make her a true expert at healing me and others body and soul. I leave her feeling uplifted, pain free and relaxed and always look forward to seeing Sue again!"
"Amazing, nice, sweet, worked wonders, relaxing, deep healing and calm.."
"After years of failed attempts to alleviate my head and neck aches with traditional physical therapy and medications – Sue helped me get control of the pain, and gave me the tools to keep it at bay."
"This has been the best therapy I have ever found. The Craniosacral Therapy has addressed my chronic neck and shoulder pain by getting to the root cause. Sue is so caring as she listens and works with me. After my session, my body is relaxed with more energy and much better movement. I look forward to each session knowing how I'll feel afterward. I highly recommend!"
"Cranio-sacral therapy has become a major factor in our autistic daughter's well-being. Over several years Sue has given her therapy sessions on average every other week. Our daughter has grown from being anxious about someone touching her to being totally trusting when she comes to Sue's house for a session. She now eagerly awaits a session and is calmed greatly by an hour of Sue's tender and quiet touching. The value of this therapy lies mostly in the skill of the practitioner. Sue has become exceptionally skilled - her touch, her voice, her gaze, and the order and peace of the room make an hour under her care an oasis in an otherwise harsh and sometimes scary world."
Get In Touch
Email Us
Open Hours
Monday 8-5pm
Tuesday 8-5pm
Wednesday 8-5pm
Thursday 8-5pm
Appointments outside these hours are considered on a case-by-case situation.
I define connection as the energy that exists between people when they feel seen, heard, and valued; when they can give and receive without judgment; and when they derive sustenance and strength from the relationship.